Congratulations to Tien-Ming Cheng, the Fastest Informix DBA Contest 2013 Grand Prize Winner!
This year the Fastest Informix DBA Contest was held over the web so anyone, anywhere in the world could participate.The challenge was a combination of OLTP and batch. The winner was the DBA who was able to get the most transactions per minute in an OLTP benchmark while running a batch billing job at the same time that generated the most bills during a 10 minute run.
Hi, my name is Tien-Ming Cheng, and I head up a small team of DBA's for Reagola Computer Management Services in South Africa. I've been working with Informix from July 2008 and have loved every minute of it. Nowadays I mainly work around the optimization and maintenance of enterprise scale Informix systems within South Africa. I'd love to get into contact with other Informix users around the world, and see what everyone is up to.
Congratulations to all the participants and to the Honorary Fastest DBAs:
Göran Carlsson
I have a masters degree in electrical engineering and computer science from Chalmers University of Technology in Gorthenburg. I have been working with different Informix products since 1991 both as administrator and developer. We use Informix products (IDS, 4GL, esql/c and Genero) for the Radiological Information System (RIS) at our hospital which is one of the largest in northern europe. Currently we use IDS version 11.70.fc7 on Sparc hardware with Solaris 10 as operating system.
Yunyao (Frank) Qu
Frank has been a developer/Informix DBA and working on NOAA CLASS project beginning in 2001.  He is currently a Database Architect with Computer Sciences Corporation. He and his wife  live in Woodbridge, Virginia.
Edcel Barcena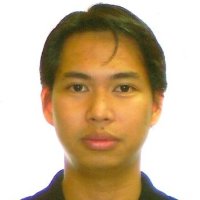 I started using Informix in 1998 as a 4GL Developer and then later on became a Database Administrator. I'm currently working at Select Software Solutions as a DBA, looking after the Informix instances used by our billing and CRM application.
Links on how they did it:
Online contest kickoff and status webcasts: